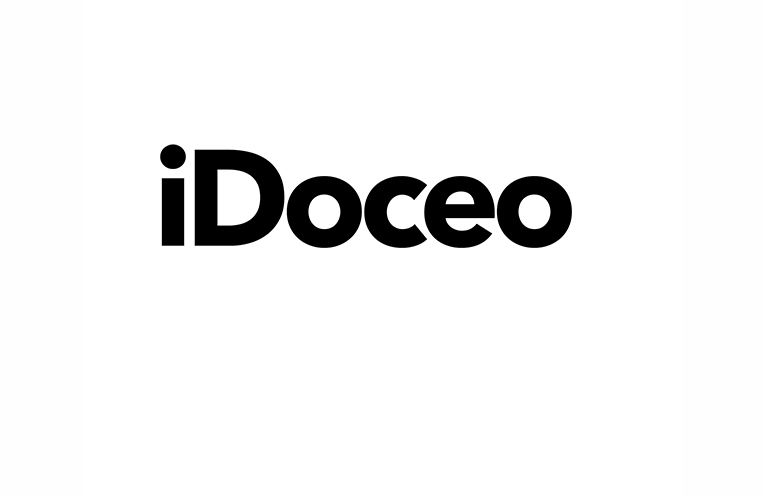 Title of the resource/tool

IDOCEO

Type of the resource/tool

Software/tool

App

Language of the resource 

 

English, Basque, Catalan, Dutch, French, Galician, German, Italian, Japanese, Norwegian Bokmål, Portuguese, Simplified Chinese, Spanish, Swiss German, Turkish

Field of application

Digital collaboration

Virtual feedback 

Virtual assessment 

Data storage and sharing

 Planning (calendar) 

Methodology of using the resource/ tool

 

iDoceo is a powerful teaching assistant for the iPad.


You can add an unlimited number of students and classes.

It is an all-in-one tool that consists of:

– Fully fledged grade book, configurable, with custom calculations, attendance and can be linked with Google Classroom.
– Lesson planner: Week/Day views
– Diary: Day/Week/Month/Timeline views of a single class
– Timetable
– Seating plans
– Resource manager that will help you keep track of PDFs, audio, files, links, images, etc.
– Notepads with handwritten notes, drawings and time stamped text
– Configurable reports in PDF, XLS and TXT

Main functionalities 

PLANNER, DIARY AND SCHEDULE

– Configure simple week(s) schedules or complex rotating cycles with holidays. Unlimited combinations for each term
– Individual diary for each class. Single day view, week, month and timeline. Add and Edit iCal events
– Timeline view with all your lessons on sight. Bump, lock and yank lessons.
– Add files from any source, video, audio, handwritten notes, links and resources to your lessons
– Create PDF/XLS reports of your planner and diary.

GRADEBOOK

– Use rubrics, categories, icons, colors, text or number based grades. You can configure your own grading system
– Evidence tracking features. Take pictures, record video and audio and attach it to any cell and student.
– Calculate simple weighted averages, additions or create your own Excel like formulas with conditions and complex functions.
– Add unlimited columns, categories, rows and pages to organize your information at will
– Use configurable editors on each column for ultrafast edition and adapt the grade book to your needs
– Send personalized information and reports to your students by e-mail automatically with their grades, annotations or files
– Filter information of students or groups on screen
– Share your gradebook configurations with other users
– Import your current data from any XLS, CSV or iDoceo template file
– Import your students photos from a single image with face detection or in bulk with separate files
– Export everything to native PDF, XLS or CSV (for any major spreadsheet software)

SEATING PLANS

– Add columns and edit your data as if you were in the gradebook.
– Up to ten seating plans per class with five different modes and backgrounds
– Random group generator

TO-DOS, TEXT AND HANDWRITTEN NOTES

– Create unlimited standalone notepads or linked to a class. Configurable sheets
– Full PDF report of your notepads.
– To-dos with alarm events
– Timestamped text notes for meetings, linked to a class or a student

RESOURCE MANAGER

– Record audio and video, add handwritten notes, signatures, files, images, links, add text or annotations anywhere: gradebook cells, students, class, diary, planner.
– Full PDF reader with bookmarks and thumbnails
– Play Keynote presentations, view XLS files, audio and videos.

SYSTEM TOOLS

– Multiple backup options: Dropbox, Google Drive, iCloud or your own WebDAV server.
– Works in landscape, portrait and full screen mode (gradebook)
– Password protect your contents
– Random picker and spinning wheel on summary, gradebook and seating plan
– Class' summary with configurable widgets.
– Bulletin board with resources and notes.
– Recycle bin with recently erased students, columns and classes

Link to the resource/tool

https://idoceo.es/index.php/es/

Resource/tool operating mode

Need software installation

Operating systems

MAC

Responsive design

Desktop

Tablet

Mobile

Resource/tool can be used for 

Synchronous learning

Asynchronous learning

Access to the resources/tool for the user

No login needed

Privacy and security politics

iDoceo respects your privacy and confidentiality. Works completely offline. No internet connection required.




All your data is only stored locally on your iPad, not in cloud or external servers.

Pricing

 Paid

iDoceo is paid only once and you get the full app and updates. There are no additional subscriptions or in-app purchases.
Competencies improved using this tool
Professional collaboration
Teaching
Assessment strategies
Analysing evidence
Planning
Soft skills for digital tutors