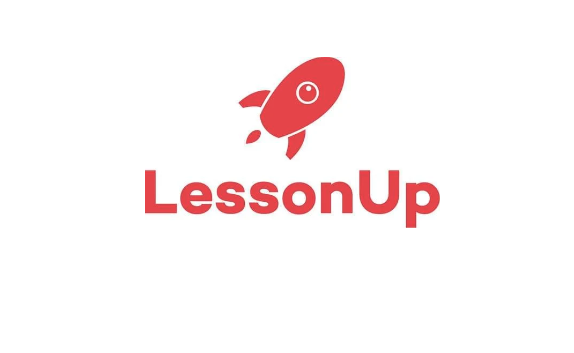 Title of the resource/tool

Lesson Up

Language of the resource

The following languages are supported:

Dutch

Type of the resource/tool

Software/tool

App

Website

Field of application

Online learning and behaviour monitoring 
Collaborative learning online 
Creation of presentation
Game-based learning

Methodology of using the resource/ tool

 

LessonUp is a tool for interactive lessons. There is a online library with a lot of (dutch) lessons. The tool makes it possible to add activities to a presentation. You can add a quiz, a poll, drag and drop, wordweb, hotspots, spinner, trafficlight and more. It is very easy and user friendly. 

Main functionalities 

Motivate students with interactive lessons

Online library with a lot of teaching material

Make attractive presentations

Use activating assignments during the lesson

Interactive video

Monitors results of students

Link to the resource/tool

Online lesgeven met het grootste gemak – LessonUp

Resource/tool operating mode
Operating sytems
Responsive design
Resource/tool can be used for 
Access to the resoursces/tool for the user
Privacy and security politics

Online toetsen in LessonUp | LessonUp Help Center

Pricing

Partially paid (for more features)

Paid
Competencies improved using this tool
PROFESSIONAL ENGAGEMENT
Organizational communication
Professional collaboration
Digital continuous professional development
TEACHING AND LEARNING
Teaching
Collaborative learning
Self-regulated learning
ASSESSMENT
EMPOWERING LEARNERS
Accessibility and inclusion
Differentiation and personalization
Actively engaging learners
FACILITATING LEARNERS' DIGITAL COMPETENCE
Digital communication & collaboration
Responsible use
Soft skills for digital tutors
Motivating lessons from the teacher can improve motivation and learning from the students. Empathy is generally conveyed face-to-face through touch, gesture, gaze, voice and posture.
Students reflect on their assignments. They get immediately results at the questions if it is wrong or right.
The tools creates that students are curiosity because of the different opportunities. For example add (interactive) video or imaginations. This also leads to imagination. Students can visual things better and the assignments are active commands.
Some students may have some resilience against the assignments. The tool makes it possible that the whole class is active during the class. This also creates connection and social support between students.